Philips SpeechLive 1 Year Subscription
PCL1151/00 SpeechLive 

Advanced Business Package
30 Day Free Trial
Would you like to try the Philips SpeechLive system, cloud hosted in Australia, for you or your business? The 30-day free trial is for up to 10 users, Authors and Typists. Details via dictat.es/speechlive-trial-faq 
Looking to Renew Your SpeechLive Licences?
We can help with SpeechLive licence renewal. By moving your SpeechLive business to Dictate Australia you will enjoy free support and help with SpeechLive configuration.
SpeechLive For the Dictation Author
Simply access your dictations conveniently via your web browser or your smartphone, no software installation required. Upload, play and download dictation files, send them to your assistant, speech recognition or the optional (PAYG) SpeechLive Transcription Service and receive finished documents. All in all, the perfect addition for any professional.
Join the new effective way of working!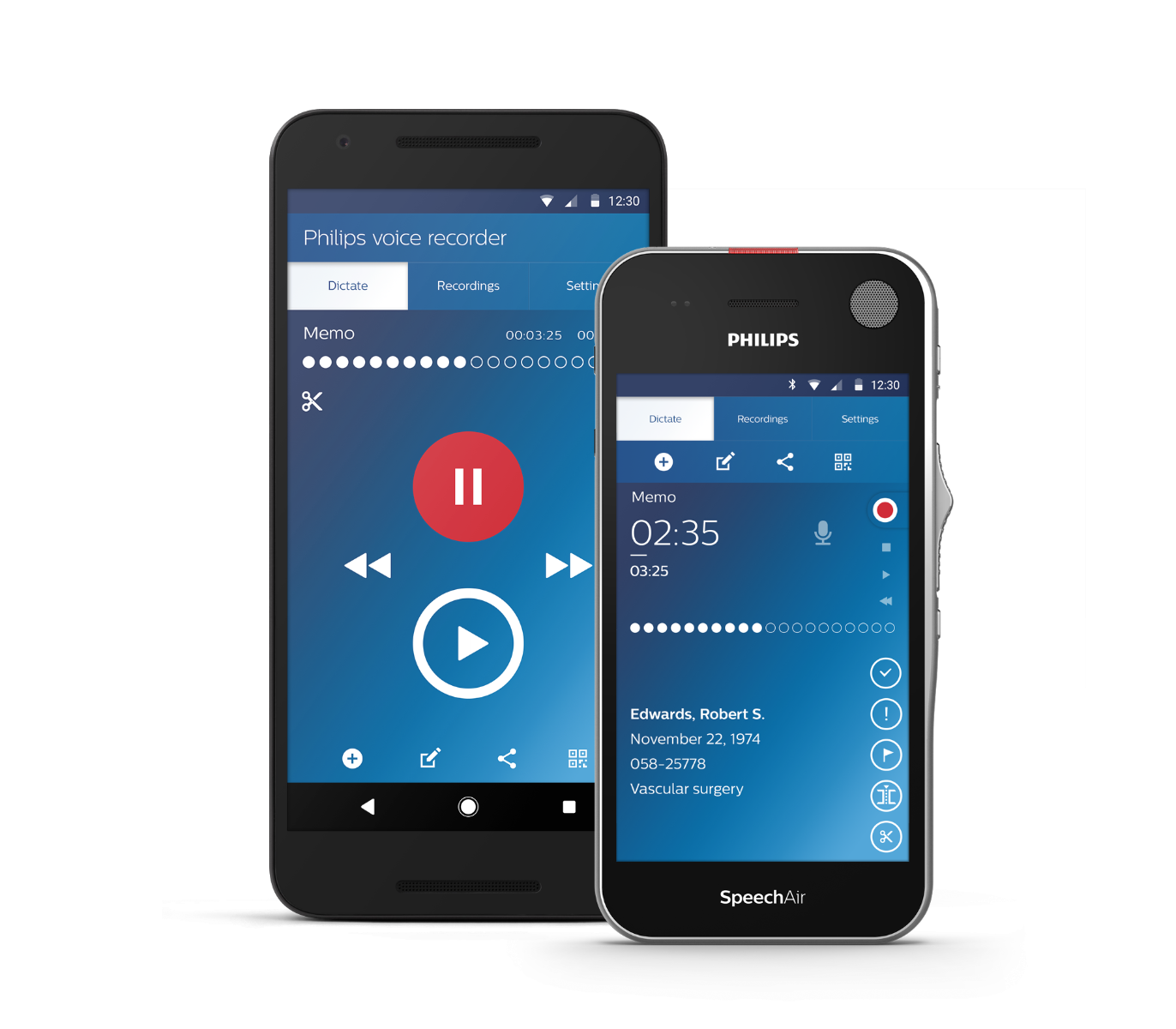 SpeechLive Dictation App : Be productive on the go
The Philips SpeechLive Voice Recorder App is included as part of each SpeechLive author subscription. The app is designed to work seamlessly with the SpeechLive dictation workflow solution. Record, edit and send dictation files directly from your smartphone and reduce document turnaround times. You can even send dictations directly to the transcription service to maximize your productivity.  Use the SpeechLive App on your iPhone, Android smartphone or with the Philips SpeechAir Smart Dictation Recorder with WiFi.
Professional dictation recording
Edit your dictation; insert, overwrite, append and cut
Send via SpeechLive direct to your typist or save to your storage app, or simply email
View your SpeechLive dictation workflow
Car Mode allows you to concentrate on driving
Customisable interface to suit your preferences
Barcode scanner to easily link client or patient data
All your dictations in one place
You can see an overview of all your dictation files the moment you log into your SpeechLive account.
The icons on the left-hand side indicate the status of every dictation: Unsent, uploaded to SpeechLive, transcription is in progressor transcription is finished. You can download your recordings to your computer, assign them a priority status or send them to the transcription service. You can assign every file keywords, which make it easier to get an overview on first sight.
Online recorder allows you to record directly into SpeechLive from your PC or tablet web browser using a dictation microphone, headset or even your built-in mic
Online speech recognition allows you to dictate with live speech-to-text conversion
SpeechLive Transcription Service allows you to simply submit dictations for when your typist is not available
Live Transcription Status

 

allows you to easily see when dictations have been completed
BYID (Bring your own device)

 

: SpeechLive allows you to dictate from a variety of sources.  Use your the app on your phone when you are on the go and your dedicated dictation voice recorder (such as a Philips DPM or Olympus DS recorder) or dictation microphone (such as a SpeechMike).
Windows and Mac compatible  means you can work from any platforms


SpeechLive For the Audio Transcription Typist
Transcriptionist typists can work even quicker and more accurately using the brand new Philips foot control. The ergonomic foot control was developed by closely studying transcriptionists' movements. Transcriptionists can stop and start playback with only a slight movement of the foot tip, and without lifting the foot unnecessarily, which both increases efficiency and makes it a lot more comfortable to work with.
Professional transcription for any computer
With SpeechLive you no longer require transcription software to be installed on your computer.  Work from any computer in your office, home or anywhere!  Simply use your transcription log-in to from any web browser - on any computer - Windows or Mac - and access all your dictations ready for transcription.  SpeechLive allows you to set auto-backspace, speed, volume and easily see view your pending, suspended and archived dictations from all of your nominated authors.
Transcribe into any application

 

such as; Word, your practice management software or a remote desktop
Professional transcription tools

 

allow you to transcribe with all the same functionality as professional desktop transcription software
Foot control connectivity

 

for increased speed and efficiency or simply control with your mouse.  We recommend the Philips ACC2330 Foot Control which you can customise to work exactly how you want!
Optional Transcription Service

 

allows you to click and submit dictations to the SpeechLive specialist transcriptionists for the times when you are not available
Connect to SpeechExec Pro

 

(V10 or V11) desktop software for added functionality and simple working for sites with both cloud and non-cloud users
Windows and Apple Mac compatible 

 

means you can work from multiple platforms
Sale
+ CLICK IMAGES TO ZOOM