Olympus WJ2 Windjammer for LS Series Recorders
The ultimate in wind and background noise reduction, the Olympus WJ2 wind jammer for the Olympus LS-P4 & Olympus DM-720 digital voice and music recorders.
Stand out from the crowd with this ultimate windjammer for Olympus digital audio recording. Significantly reduce wind noise with this furry little friend.
Reduces wind noise of built-in microphones (for windy conditions or headwind)
Ideal for outdoor recordings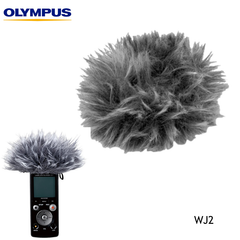 + CLICK IMAGE TO ZOOM